Use this form for any requests and suggestions
Based the most of the time in Vienna but on request in any other cities of Austria.
Since February 2017 Certified Drone Pilot from the Austrian Academy Austro Control.
Throughout the year and all seasons except during my explorations of the world.
Once your request is sent, you'll receive an answer within 24 hours.
Photography & Drone flying is a job that I combine with my passion.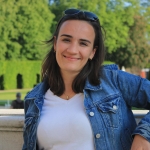 Une photo & une vidéo peuvent laisser un souvenir inoubliable.
Céline Juyou
Photographer & Drone Pilot
Mademoiselle La Photographe is a brand of
Le Bon Mot GmbH
Florianigasse 10/3/2
1080 Vienna